collaborative intelligence
Our continuously expanding network of experts and alliances is at the core of all our activities. Our exchanges are built around collaboration. Deploying each others knowledge and expertise, developing shared insights and innovations, and exchange of cultures are essential for a critical approach and development of one's own potential as well. We've learned that the potential strength of our network's collaborative knowledge easily exceeds the specific needs in any of our projects. A huge resource of intelligence remains unexploited.

bureaubakker aims at unlocking these resources while bridging the gap between our collaborators that have not actually worked together yet. Thus releasing the embedded and potential collaborative knowledge. All of our collaborators from a wide variety of disciplines are immersed within their respective expertise and share the ambition to collaborate, learn from each other and join knowledge.

bureaubakker provides a platform for those we collaborate with. To share fascinations, point out interesting research or results, ask support related to ones projects or form teams. We are convinced it will benefit individual developments and create bases for new exchanges.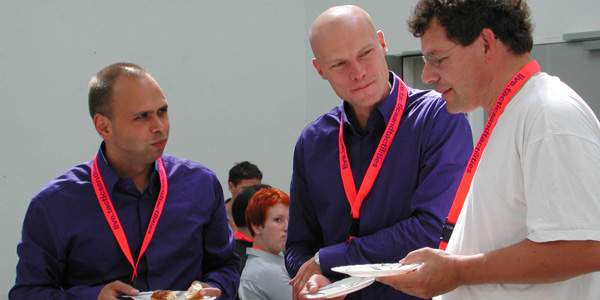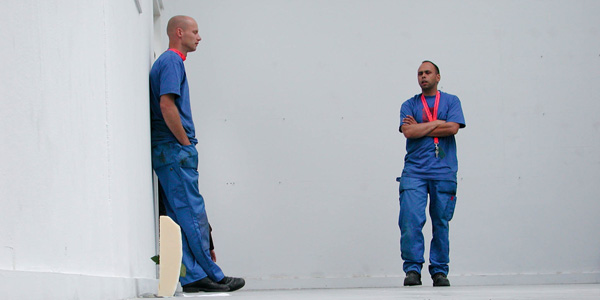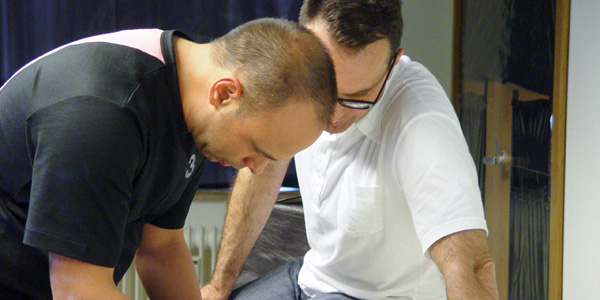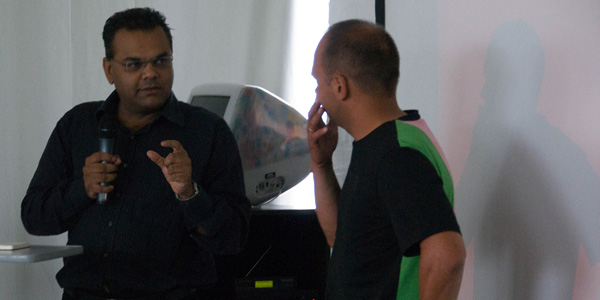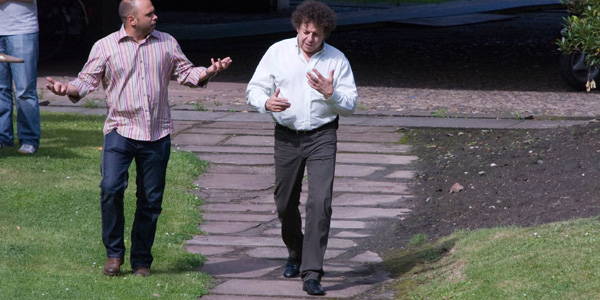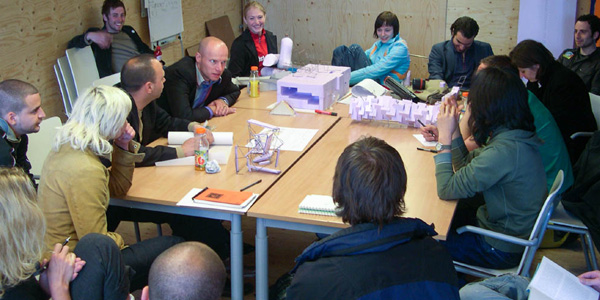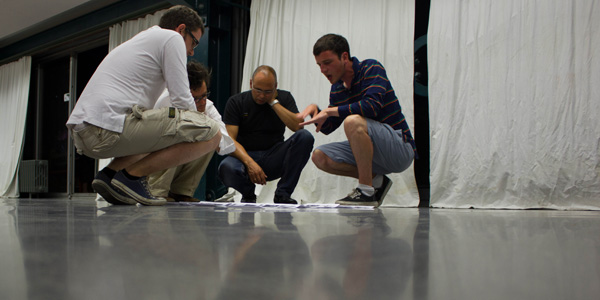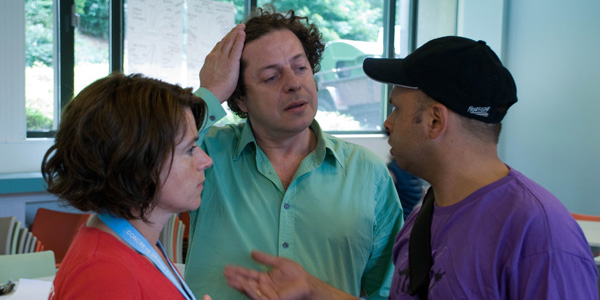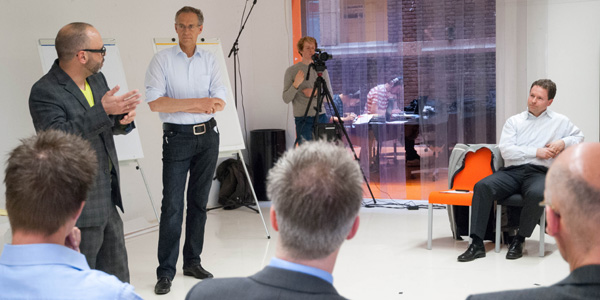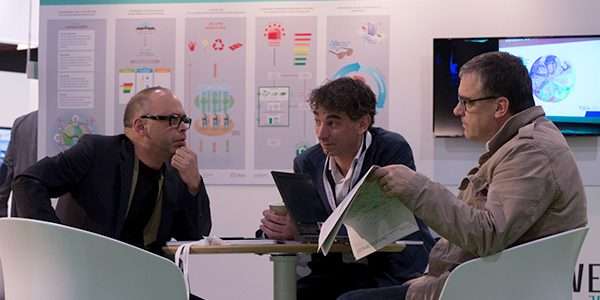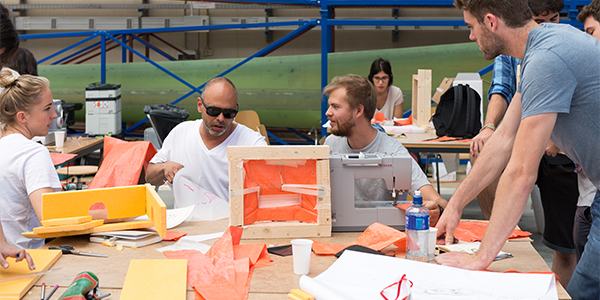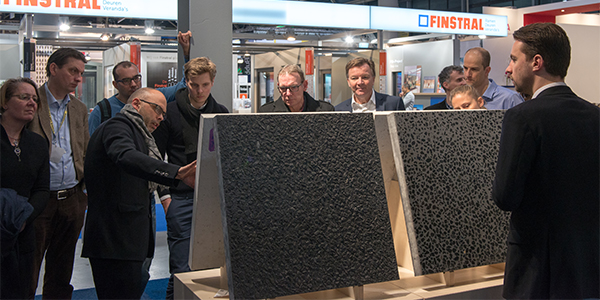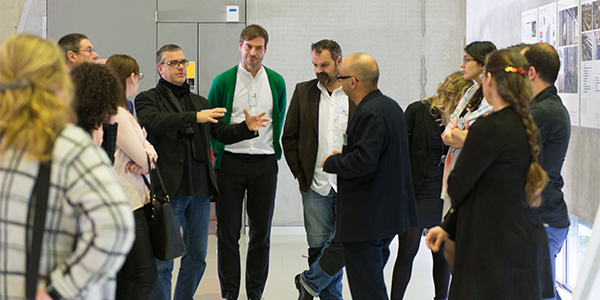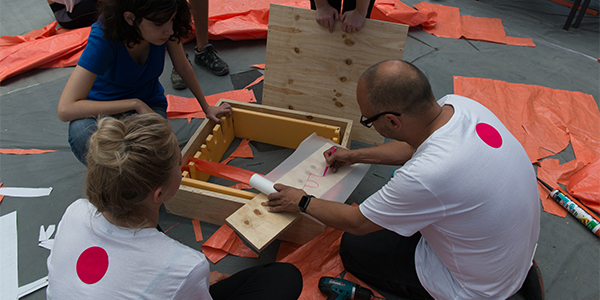 alliances
Kim Degen 2017 >
Ravencrete

Gregor Zimmermann 2010 >
Material research driven initiatives on concrete

Ifke Brunings & Patricia Hessing 2008 >
Runway Events


Jimmy van der Aa (architect – DP6 Architectuurstudio), Mariëlle Aarts (Eindhoven University of Technology), Stan Aarts (architect – MKA architects), Jochem Ahmad (Verhelst Groep), Omar Akbar (Bauhaus Dessau Foundation), Jacob Alkema (artist), Patricia Alkhoven (Meertens Instituut), Philip Allin (Materia), Jasper van Alphen (Eindhoven University of Technology), Gert Anninga (architect – EN architecten), Ana Anton (Delft University of Technology), Jun Aoki (architect), Jef Apers (FEBELCEM), Michelle Apholz (G.tecz Engineering), Jörn Aram Bihain (architect – V+), Myriam Aries (Eindhoven University of Technology), Simone Artz (Bureau Architectenregister), Allard Assies (architect – Claus en Kaan architecten), Juan Azcarate-Aguerre (Delft University of Technology), Inge van Baalen (Sto Isoned), Mari Baauw (architect – Royal Haskoning), Idske Bakker (musician – Insomnio), Robin Bakker, Erline Bakkers (product designer – Fabrique), Gijs Baks (architect – VMX architects), Rufus van den Ban (architect – HParchitecten), Colm Bannon (Irish Cement), Frank Barkow (architect), Lida Barou (Delft University of Technology), Gary Bates (architect – Space Group), Stephen Bates (architect – Sergison Bates architects), Matthias Bauer (architect – MBA/S), Çaglan Becan (TCMA), Jean-François Bedard (architecture historian – Syracuse University), Wim de Beer (Betonindustrie de Veluwe), Jakob Beetz (Eindhoven University of Technology), Juliette Bekkering (architect – Bekkering Adams Architecten), Alex van de Beld (architect – Onix), Rudi Beld (Betonindustrie de Veluwe), Henri van Bennekom (architect / coordinator – Delft University of Technology), Wim van den Bergh (architect / professor – University Aachen), Wouter van de Bergh (ENCI), Ben van Berkel (architect – UNStudio), Torsten Bernhofen (InformationsZentrum Beton), Kurt Bertels (Verheyen Beton), Stefan de Bever (architect – De Bever Architecten), Henriette Bier (architect – Delft University of Technology), Marcel Bilow (Delft University of Technology), Arjan van Binsbergen (Delft University of Technology), Ines van Binsbergen (architect – DP6 Architectuurstudio), Sameer Bisetti (G.tecz Engineering), Kees Blankers (Dycore), Lucine Blankert (architect), Rijk Blok (Eindhoven University of Technology), Valentijn Blonk (Romein Beton), Kevin Bloomfield (University of Kentucky - College of Design), Marcia Bodt (Luc4Me), Rino Bodt (Riboton), Anne Marie de Boer (architect – AMdB architect), Klaas Paul de Boer (architect – Team 4 Architecten), Martijn Boer (architect – LEVS Architecten), Egbert Boertien (architect – Skaup), Guido Boeters (architect – MVRDV), Anja van den Bogaart (Cement&BetonCentrum), Rob Bollen (architect – ), Klaus Bollinger (structural engineer – Bollinger + Grohmann Ingenieure), Edou Bonnema (architect), Joost Bonnema, René Boomkens (philosopher), Brigitta Boon (Studio van Schie & Boon), Clemens Boons (architect – sKin architects), Ine ter Borch (writer), Chris Borg Costanzi (Delft University of Technology), Angel Borrego (architect – Open Source Space), Kristiaan Borret (architect – Bouwmeester of the Brussels Capital Region), Freek Bos (Eindhoven University of Technology), René Bos (Elastolith), Jos Bosman (Eindhoven University of Technology), Tom Bosschaert (Except Integrated Sustainability), Diethelm Bossold (InformationsZentrum beton GmbH), John Bossong (Delphi Engineering), Eduard Böthlink (architect), Marc Boumeester (cinographer), Pierre van Boxtel (Hurks Prefabbeton), Philine Bracht (The Hong Kong Polytechnic University), Richard Bradley (Irish Cement), Sanne Brander (Rijksgebouwendienst), Michael Braungart (McDonough Braungart Design Chemistry), Joe Brewer (University of Kentucky - College of Design), Telesilla Bristogianni (Delft University of Technology), Leo Van Broeck (architect – Bogdan & Van Broeck), Bas van den Broek (Dycore), Taco van den Broek (Betonhuis Concrtuctief Prefab), Gerard Brood (Hurks Prefabbeton), Jozee Brouwer (graphic designer – Design Academy Eindhoven), Ifke Brunings(designer / engineer – Ateliers), Pit Brunner (architect – Gigon Guyer architects), Frank Bucher (Xiriton), Bart van Bueren (architect – Waterarchitect Van Bueren), Elise Buiter (engineer), André Burger (Cement&BetonCentrum), Margie Burger (Municipality of Delft), Ruben Bus (designer – G-Star), Theo Buytels (Hurks prefabbeton), Gonçalo Byrne (architect), Bernard Cache (architect), Mirjam del Canho (Bureau Architectenregister), Lenneart van Capelleveen (architect), Nadia Casabella, Luis Castro Heredia (Delft University of Technology), Francis Catteeuw (architect – Compagnie-O architecten), Fatih Cebeci (architect), Joyraj Chakraborty (University of Twente), Guy Châtel (architect), Bart Chompff (architect – UNStudio), Xaveer Claerhout(architect – Architectenbureau Claerhout – Van Biervliet), Sofie Claes (Materialise Onsite), Martin Clarke (British Precast), Renaud Clermont (Hoco Beton), Angela Co (Syracuse University), Nicolas Coeckelberghs (architect – BC architecten), Jeroen Coenders (White Lioness), Wim Comello (Haitsma Beton), Christoph Cornubert (architect), Edson da Costa (architect – DP6 Architectuurstudio), Nancy Couling (Delft Univeristy of Technology), Geert Coumans (Delft University of Technology), Philippe Courcelles (Decomo), Gaelle Le Coz (architect – DP6 Architectuurstudio), Mathijs Cremers (architect – bureau SLA), Lana du Croq (architect – architectenbureau Ellerman Lucas van Vugt), Gert Cuypers (architect – Cuypers & Q architecten), Bas Czerwinski (photographer), Tom Daamen (Delft University of Technology), Theo Damman (Prefadim Belgium), Claudia Dankl (Zement + Beton Handels- u. Werbeges.m.b.H), Karl Daubmann (architect – PLY architecture), Sven De Bock (architect – SEIN architectuur), Boudewijn De Nijs (Eurobeton), Niklaas Deboutte (architect – META), Elien Deceuninck (architect – MVRDV), Heinrich Degelo (architect), Kim Degen (architect – kollektiv k), Jan Dekkers (Hurks Prefabbeton), Alan Dempsey (architect – Nex Architecture), Kurt Demyttenaere (architect – Ramault Demyttenaere architecten), Xander Denduyver (architect – OYO), Jean-François DeNoël (FEBELCEM), Eelco Deuling (graphic designer – Manifesta), Stefan Devoldere (architect), Geert Dewulf (dean – University of Twente - Engineering Technology), Otto Diesfeldt (architect – Dick van Gameren architecten), Daniel Diez (architect – MVRDV), Jacco van Dijk (Hurks Prefab Beton), Arjan Dingsté (architect), Rob Docter (Berlage Institute), Eleonora di Domenica (Delft University of Technology), André Dorée (University of Twente), Gerry Dubé (architect – Hooper Architects), Dorothee Dubois (architect – RSDA), Diruji Dugarte (University of Twente), Norbert Duijvelshoff (Sto Isoned), Maria Dulce Louçao (ATIC), Maarten Durnez (Enjoy Concrete), Bruno Dursin (ZinkInfo), Broer Duursma(MRDH), Angus Eade (architect – University of Kentucky - College of Design), Tom van Eck (Bouwend Nederland), Wim Eckert (architect – E2A), Peter Eigenraam (architect – Delft University of Technology), Dave van Eijnsbergen (architecture historian – Asuka), Martijn Eikelenboom (Betonindustrie de Veluwe), Olafur Eliasson (artist), Öyvind Elseth (BetongForum), Gerard van Engelenburg (Bruil), Stephan Engelsmann (structural engineer – Werner Sobek Ingenieure), Bram Entrop (University of Twente), Dick Erinkveld (SolidRocks), Mick van Essen (architect – bureau SLA), Sjoerdieke Feenstra (architect), Jörg Fehlhaber (BDZ), Jelle Feringa (architect), Pascal Flammer (architect), Torsten Förster (VDZ), Irene Fortuyn (artist – Design Academy Eindhoven), Adam Foxwell (Arup), Arno Freeke (Delft University of Technology), Jeroen Frénay (ENCI), Eric Frijters (architect – Fabric.), Jeff Fugate (University of Kentucky - College of Design), Herman Gaarman (architect – MVRDV), Kyra Galjee (architect – kollektiv k), Dick van Gameren (architect – Dick van Gameren Architecten), Jacobo Garcia German (architect), Udo Garritzmann (architect), Ingo Gast, Sarah Gaventa (curator), Camille Gbaguidi (architect), Patrick van Geel (Municipality of Delft), Bert Geerken (Delft University of Technology - Civil Engineering and Geosciences), Harry Geerlings (Erasmus University Rotterdam), Kersten Geers (architect – Office Kersten Geers David van  Severen), Steven Gelderman (formwork expert – NOE Betonvormgeving), Ellen van Genechten (Byldis), Paul Gerretsen (architect), Leo Gielbert, Rob Gielen (Geelen Beton), Annette Gigon (architect – Gigon Guyer Architects), Ton Gijsbers (Royal Haskoning), Clairette Gitz (architect – Architectenburo Gitz), Gerard Goedbloed (Hoco Beton), Pinar Gökbayrak (architect), Arndt Goldack (TU Berlin), Bart Goldhoorn (architect), John Goodbun (architect), Elke Goossens (architect – sKin architects), Ester Goris (architect – Xaveer de Geyter Architecten), Klaas Goris (architect – Cousse + Goris architecten), Kurt Goris (Verheyen Beton), Iris van Gorkum, Marie Goyens, Arie Graafland (theoretician – Delft University of Technology), Mark Graafland (architect – Bureau Kroner), Manfred Grohmann (structural engineer – Bollinger + Grohmann Ingenieure), Lieven De Groote (ingenieur-architect – maker), Steffen Grünewald (Hurks Prefabbeton), Harry Gugger (architect – Herzog & de Meuron), Dick de Gunst (architect – DP6 Architectuurstudio), Tony de Haan (Natuurmonumenten), Michiel Haas (architect – Nibe), Arjan Habraken (structural engineer – SID Studio), Maria Haensch (SBRCURnet), Allan Haines (architect / educator – the Concrete Centre), Eric van der Ham (Delft University of Technology), Hans Hammink (architect – Architekten Cie.), Jeu Harnischmacher (architect – Harnsichmacher Architectuur), Jos Harnischmacher (architect – Harnsichmacher Architectuur), Atto Harsta (Aldus Bouwinnovatie), Timo Hartmann (University of Twente), Deborah Hauptmann (architect), Ernst Havermans (Oomen architecten), Wei Fing He (G.tecz Engineering), Charlotte Heesbeen (architect – Delft University of Technology), Jeanne van Heeswijk (artist), Rogier van der Heide (Arup Lighting), Peter Heideman (Movares), Noami Heidinga (writer), Jochem Heijmans (architect – Bureau Jochem Heijmans), Philo Heijnen (Arup), Carola Hein (Delft University of Technology), Florian Heinzelmann (architect – Eindhoven University of Technology), Sarah Heller (architect), Mark Hemel(architect), Michiel Hendriks (Verhoeven Timmerfabriek Nederland), Sonja Henze (InformationsZentrum beton GmbH), Hendrik Herder (Haitsma Beton), Gerardo Herrera, Juan Herreros (architect), Frans van Herwijnen (structural engineer – ABT), Patricia Hessing (architect – Ateliers), Dirk van den Heuvel (Delft University of Technology), Jordan Hines (architect – University of Kentucky - College of Design), Heide Hinterthur (architect – Topaz architecten), Akihisa Hirata (architect), Christopher Ho, Frank van der Hoeven (architect / research director – Delft Univeristy of Technology), Sherry Hoffman, Rob Hogenboom (structural engineer – Aronsohn), Katja Hoiting (Delft University of Technology), Jeroen Hokke (ENCI), Matthijs Hombergen (architect – Concrete), Joren Hoogeboom (architect – Uarchitects), Paul Hooper (architect – Hooper Architects), Marc Hopperman (architect – UNStudio), Dick Hordijk (Delft University of Technology), Truus Hordijk (Delft University of Technology), Birgit Horn (GlassTec), Joost Houben (Bruil), Nadja van Houten (Bureau Bouwtechniek), Gert van den Hoven(architect – Van Aken Architectuur & Stedebouw), Joost Hovenier (architect – office Winhov), Roger Hubeli (architect – APTUM LLC), Alex Hückler (TU Berlin), Rob Huijben (Delphi Engineering), Bert Huls (landscape architect – ontwerpstudio Bert Huls), Henk ten Hulscher (Cementbouw), Henry van Hulst (Riboton), Niels van der Hulst (Geelen Beton), Werner Hulstaert (Decomo), Harry Hupperts (architect – DP6 Architectuurstudio), Marc Ibelings (architect – Ibelings Van Tilburg), Gerard IJsseldijk (Hurks Prefabbeton), Bjarke Ingels (architect – BIG), Peyman Jahed (engineer – University of Kentucky - College of Design), Majorie Jans (De Bouwcampus), Maurice Jansen (Erasmus Univeristy Rotterdam), Rudy Jansen (Sto Isoned), Stan Jansen (Pieters Bouwtechniek), Anna Karina Janssen (architect), Jo Janssen (architect), Joey Janssen (Eindhoven University of Technology), Raymond Janssen (Byldis), Jeffrey Johnson (architect – University of Kentucky - College of Design), Russell Jones (architect), André de Jong (architect – Wisman & De Jong Architecten), Richelle de Jong (architect – DP6 Architectuurstudio), Rob de Jong (Sto Isoned), Hans de Jonge (filmmaker – Oculus Film), Henk Jonkers, Javid Jooshesh (Delft University of Technology), Kasper Jørgensen (architect – GXN), Twan Jütte (architect / urban planner), Kees Kaan (architect – Claus & Kaan), Hans Kaashoek (architect – Architectenburo Bakema Delft), Dré Kampfraath (creative), Marije Kampfraath (fashion designer), Tai Wei Kan (architect), Niek Kaptein, Hanif Kara (structural engineer – Adam Kara Taylor), Dennis Kaspori (architect – the maze corporation), Johannes Kastner, Arman Kayhan (architect – Arman Kayhan Architecten), Floortje Keijzer (architect – Floortje Keijzer Architect), Mark van Kempen (ConAg), Niels Kempen (Sto Isoned), Esmorit Kempkes (architect), Mex van de Kerkhof, Danny van Kessel (architect – cc-studio), Hamed Khosravi Al-Hosseini (Delft University of Technology), Steven van der Kleij (Rotterdam Airport), Marie de Klijn (Eindhoven University of Technology), Olv Klijn (architect – Fabric.), Ulrich Knaack (professor Design of Constructions – Delft University of Technology), Patricia Knaap (architect – TBO Architecten), Noah Knuckles, Hans Köhne (marketing strategist – Cement&BetonCentrum), Patrick Koimans (Bouwend Nederland), Ewout de Koning (Business Art Service), Jan de Koning (De Jong Beton), Thaleia Konstantinou (Delft University of Technology), Marina van der Kooi (artist), Peter Koorstra (Delft University of Technology), Gabriel Korenhof (architect – Het Fundament Architectuur), Machteld Kors (UNStudio), Dick Koster (NWO), Ad van der Kouwe (graphic designer – Manifesta), Sarah Krauß (G.tecz Engineering), Thomas Krijnen (Eindhoven University of Technology), Rüdiger Krisch (architect – Krisch + Partner), Alexander Kröbacher (architect – DP6 Architectuurstudio), Arend-Jan Krooneman (Delft Univeristy of Technology), Caroline Kruit (editor – dax), Barbara Kuit (architect – Information Based Architecture), Anouk Kuitenbrouwer (architect – Xaveer de Geyter Architecten), Martin Kuitert (architect – Bureau Ria Smit Architecten), Anupam Kumar (Delft University of Technology), Moritz Küng (curator – deSingel), Adam Kurdahl (architect – Space Group), William Kurns (Hoco Beton), Taneha Kuzniecow Bacchin (architect – Delft University of Technology), Paul van Laar (Museum Rotterdam), Henk van Laarhoven (architect – Henket architecten), Anne Laberge (composer), Filippo Lafleur (Delft University of Technology), Paul Lagendijk (structural engineer – Aronsohn), Maartje Lammers (architect – 24H architecture), Marc Larmmuseau (architect – Montois Partners architects), Julie Larsen (architect – APTUM LLC), Kathryn Larsen, Anthony Laurijssen (architect – Atelier PRO), Sang Lee (architect), Norbert de Leeuw (Municipality of Delft), Victor de Leeuw (architect – EGM architecten), Bertho van Leeuwen (architect – KUDO), Mantijn van Leeuwen (CRH), Michael van Leeuwen (Architectenbureau Sluijmer en Van Leeuwen), Beate Lendt (video editor), Tom Leyman (architect – Tom Leyman architect), Peter Lieblang (concrete expert – FH Kassel), Rosemiek van der Linden (architect), Gerald Lindner (engineer – cc-studio), Bart van Loenhout (architect – van Schagen Architecten), Piet van Loenhout (Hurks Prefabbeton), Roel Loonen (Eindhoven University of Technology), Somayeh Lotfi (Delft University of Technology), Cornelia Louh (architect – TBO Architecten), Matthew Louis Miller, Christian Louter (Delft University of Technology), Sjoerd Louwaars (LeidenUniversity - Centre for Innovation), Johan Lowet (architect), Ove Lucas (director – Center for Visual Arts, Rotterdam), Fabio Ludwig (G.tecz Engineering), Mladena Lukovic (Delft University of Technology), Tjerk van de Lune (architect – StudioSK), Brendan Lynch (Irish Cement), Ryann MacGaffney (architect), Bart Macken (architect – Macken + Macken), Denis Makarov (University of Twente), Bianca Man (architect – architectenbureau Ellerman Lucas van Vugt), Raoul Maphar (Microbeton), Loes Martens (architect – KAAN Architecten), Maria Mateljan (architect – KAAN Architecten), Jesse Meinesz, Jan Melis (industrial designer), Seirgei Miller (University of Twente), Johannes Moehrlein (architect – MAD architecten), Bas Molenaar (architect – EGM architecten), Soscha Monteiro, Faas Moonen (Eindhoven University of Technology), Yves Moreau (architect – Studio Muoto), Gonçalo Moreira (architect – bureau SLA), Ruth Morrow (architect – Tactility Factory), Sina Mostafavi (architect – Delft University of Technology), Guy Mouton (structural engineer – Mouton), Wineke van Muiswinkel (artist – Design Academy Eindhoven), Koen Mulder (architect – Delft University of Technology), Marijke Mulder (Haitsma Beton), Don Murphy (architect – VMX), Michael Murphy (University College Dublin), Ymkje Nacherius (architect), Noël Naert (FEBELCEM), Ciro Najle (architect), Rogier van Nalta (structural engineer – Pieters Bouwtechniek), Cristina Nan (Eindhoven University of Technology), Pieter Nap (MBx Concrete Valley), Jan Nederveen (Municipality of Delft), Elphie Nelissen (Eindhoven University of Technology - Built Environment), Laurent Ney (architect / engineer – Ney + partners), Bao An Nguyen (architect – UNStudio), Frido van Nieuwamerongen (architect), Rob Nijsse (structural engineer – ABT), Maurice Nio (architect – NIO Architects), Bob van der Nol (urbanist – Municipality of Delft), Billy Nolan (translator), Éanna Nolan (Irish Concrete Society), Ulrich Nolting (InformationsZentrum Beton), Pirouz Nourian (Delft University of Technology), Faidra Oikonomopoulou (Delft University of Technology), Léon olde Scholtenhuis (University of Twente), Valerio Olgiati (architect), Selahattin Önür (architect), Tim van Oosterbos (architect – Buro Lubbers), Henk Oosterling (philosopher – Erasmus University Rotterdam), Ioulia Ossokina (Eindhoven University of Technology), Marc Ottelé (Delft University of Technology -  CiTG), Rob Otten (architect – VMX architects), Henk OudeKempers, Henk Ovink (Special Envoy for International Water Affairs at Kingdom of the Netherlands), Armand Paardekooper Overman (architect – OIII architecten), Floor Paauw (NWO), Dirk Pagels (InformationsZentrum Beton), Argyrios Papadopoulos (Eindhoven University of Technology), Joop Paul (structural engineer – ARUP), Maria Paz (architect – DP6 Architectuurstudio), Lou Pedro (Febelcem), Mark Pedron (Gate Precast Company), Michiel van Pelt (architect – Delft University of Technology), Ana Pereira Roders (Eindhoven University of Technology), Ton Pielkenrood (BFBN), Alejandro Pietro (Delft University of Technology), Thijs Pingen (Geelen Beton), Wim Pingen (Geelen Beton), Stephan Pinkau (FH Anhalt), Elisabeth Plessen, Luc van der Poel (Philips Lighting), Uli Pohl (conductor – Insomnio), Dirk Jan Postel (architect – Kraaijvanger), Simon Postmus (chemist – Scholz Benelux), Frens Pries (Betonvereniging), Arno Pronk(architect – Eindhoven University of Technology), Arjan van Pul (architect – Traanberg Architectuur & Bouwmanagement), Patrycja Pustelnik (Eindhoven University of Technology), Marlies Quack (architect), Dennis Ramondt (Eneco), Joep Rats (Bouwend Nederland), Mark Reijnders (Leiden University), Peter Rem (Delft University of Technology), Marilou Remmelts (Bureau Architectenregister), Nadia Remmerswaal (CAST Formwork System), Victor Retel Helmrich (architect), Björn van Rheenen (architect – SPONGE architects), Christiaan Ribers (HCI Betonindustrie), Romain Ricciotti (structural engineer), Rob van Rijn (Ankertec), Gerrit van Rijswijk (architect – VVKH Architecten), Gijs Rikken (architect – MVRDV), Rogier de la Rive Box (designer – De la Rive BoxDesign Management), Paul Robbrecht (architect), Gary Rohrbacher (architect – University of Kentucky - College of Design), Raphaël Roland (architect – Bureau Bouwkunde), Marco Romano (architect – ONB architecten), Gianmatteo Romegialli (architect), Wim Rongen (Geelen Beton), Ilse De Roock (architect – Marge.), Jos Roodbol (architect), Daniel Roos, Daan Roosegaarde (architect / artist), Arno van Roosmalen (Stroom), Marc van Roosmalen (Rijksgebouwendienst), Ronald Root (Eneco), Alexander Rosemann (Eindhoven University of Technology), Robert Rouhof (Westo), Paul de Ruiter (architect – Paul de Ruiter Architects), Paul de Ruiter (Delft University of Technology), Enric Ruiz-Geli (architect – Cloud9), Peter Russel (dean – Delft University of Technology), Tino Sablotny (material engineer – G.tecz Engineering), Theo Salet (structural engineer – Eindhoven University of Technology), Wim Sambaer, Valentini Sarakinioti (Delft University of Technology), Amandus Sattler (architect), Jean-Marc Sauer (architect – studio nine dots), Mariet Sauerwein (designer), Perica Savanovic (SBRCURnet), Tjitse Schaap (architect – Sturm architecten), Wolfgang Schäfer, Eric Schakel (Betonlook), Sieto van der Scheer (architect – Vdsvt), Theo Scheers (Peutz), Hans Scherpenzeel (architect – Agentschap NL), Marina Scherps (Febelcem), Jan Schevers (architect), Nina van Schie (Studio van Schie & Boon), Jeroen Schipper (architect – Orange Architects), Roel Schipper (Delft University of Technology), Christian Schittich (editor – Detail), Mike Schlaich (structural engineer – TU Berlin), Erik Schlangen (Delft University of Technology), Alexander Schmets (physicist – Delft University of Technology), Mark Schmets (NWO), Branko Schmetz (Westo Prefab Beton Systemen), Angela Schoen (architect – Biq architecten), Erik Schoterman (SIKA Nederland), Ruud Schook (architect – JHK architecten), Steven Schreurs (architect – Marge.), Edo Schrijver (architect – Rudy Uytenhaak architecten), Laura Schröder (Concrete Robotics), Steven Schulze (architect – Broekbakema), Christiaan Schuit (architect – LEVS Architecten), Frans Schupp (graphic designer), Steve Schweitzer (Bristol Group), Allard Schwenke (architect), Lukas Schwind (architect), Jason Scroggin (architect – University of Kentucky - College of Design), Seyed Sedighi (Delft University of Technology), Adiam Sertzu (architect – Adams Kara Taylor), Foteini Setaki (architect – Delft University of Technolog), Elizabeth Shotton (architect – UCD), Ya Shu, Ivo Sieben (Artimo Textiles), Neslihan Sik (Betonart), Ton Simons (choreographer), Nico Smak (creative), Caspar Smeets (architect – EGM architecten), Coen Smets (Cement&BetonCentrum), Carsten Smink (architect – Dondervink), Helga Snel (architect – Jeanne Dekkers architectuur), Ilse Snoeren (architect – Ilse Snoeren Interieur & Bouwkunst), Eddy Soete (OYO), Christine Sohar (architect – MVRDV), Heidi Sohn (architect), Marnix Soubry (Decomo), Michael Speaks (dean – Syracuse University - School of Architecture), Stefan van der Spek (Delft University of Technology), André Speksnijder, Wim van der Spoel (Landstra bureau voor bouwfysica), Piet van Staalduinen (Delft University of Technology), Alan Stanton (architect), Laura Stassen, Eliana Stazi (architect), Natasja Steenbergen (graphic designer – Cement&BetonCentrum), Jolanda Steenhouwer (Booosting), Michaela Stegerwald (architect), Martijn Stellingwerff (Delft University of Technology), Anita Stenler (BetongForum), Holger Strauß (Emmer Pfenninger Partner AG), Anne Struiksma (Delft University of Technology), Marty Summers (architect – University of Kentucky - College of Design), Azhar Swanson (University of Kentucky - College of Design), Bruce Swetnam (University of Kentucky - College of Design), Huub Swillens (architect – Van Wylick architecten), Arnaud Tandt (Febelcem), Marianthi Tatari (architect – UNStudio), Lóri Tavasszy (Delft Univeristy of Technology), Luc Tearwe, Thomas Teichmann (material engineer – G.tecz Engineering), Martin Tenpierik (Delft University of Technology), Vincent Termote (Loveld), Jan Terwecoren (architect – Terwecoren-Verdickt architecten), Patrick Teuffel (Eindhoven University of Technology), Quirine van Thiel (architect), Bert Thjie (architect – Tekton Architekten), Mirjam Thoman(VDZ), Mirjam Thomann (architect), Raf van Tichelen (architect – space2be architectuur), GuusTimmermans (Eindhoven University of Technology), Anca Timofticiuc (architect – Mensing Timofticiuc Architekten), Roger Tomalty (architect), Tugce Tosun (Eindhoven University of Technology), Richard Toussain (Municipality of Delft), Baukje Trenning (Studio Baukje Trenning), Aldo Trim (architect), Michela Turrin (architect – Delft University of Technology), Christian Tygoer (structural engineer – Adams Kara Taylor), Derek Tynan (architect), Laura Ubachs (architect – NOV'82 Architecten), Yushi Uehara (architect), Charlotte Uiterwaal (architect), Farid Vahdatikhaki (University of Twente), Sophie Valla (architect), Karel Vandenhende (architect), Olga Vazquez-Ruano (architect), Tom Veeger (architect), Diederik Veenendaal (structural engineer – Summum Engineering), Carmen de Veer (designer – Carmen de Veer Stoffen- & Dessinontwerp), Fred Veer (Delft University of Technology), Ferry in 't Veld (architect – architectuur MAKEN), Joost Velthorst (HCI Betonindustrie), Koen van Velzen (architect), Tommaso Venturi (Delft University of Technology), Stefan Verbrugh (Philips Lighting), Annekatrien Verdickt(architect – Terwecoren-Verdickt architecten), Anja Verdonk (architect – NIO Architects), Rob Vergoossen(structural engineer – RoyalHaskoning DHV), Teun Verkerk (Science Centre Delft), Jouke Verlinden (designer), Tirza Verrips (architect – Studio Verrips), Adrien Verscheure (architect – BAUKUNST), Jan Versteegen (structural engineer – Pieters Bouwtechniek), Martin Verweij (Cementbouw), Martin Verwoest (urban planner), Stephanie Villegas Martinez (Eindhoven University of Technology), Eveline Vinkenborg (architect – Eveline Vinkenborg Architect), Alex Visser (product designer), Klaas Visser (Haitsma Beton), Roel Visser (Delft Univeristy of Technology), Cindy Vissering (Betonhuis Cement / Tektoniek), Dick Vlasblom (QUBICX), Marco Vonk (Weber Beamix), Karel Vollers (Delft University of Technology), Dieter de Vos (architect), Françoise Vos (Berlage Institute), Harry Vos (Lias), Joke Vos (architect – Joke Vos architecten), Jordy Vos (Eindhoven University of Technology), Bauke de Vries (Eindhoven University of Technology), Paul de Vries (Romein Beton), Marian van der Waals (architect – van der Waals Zeinstra Architecten), Danielle van der Waard (Tussen-ruimte), Hayo Wagenaar, Sarah Wagner (Univeristy of Kentucky - College of Design), Thies van der Wal (VBI), Alex Wandl (Delft University of Technology), Qinyu Wang (Eindhoven University of Technology), Henk Wapperom (Betonvereniging), Miriam Wardenaar (Municipality of Delft), Huub Waterreus (8R Betondesign), Kees van Weeren (Delft University of Technology), Ellen Weerman (urban planner – Province of South Holland), Annemarie Weersink (Nieman Consultancy), Gert van der Wegen, Chris de Weijer (architect – DP6 Architectuurstudio), Cordula Weisser (architect – WaG Architectur), Hanneke van Wel (architect – EN architecten), Arjan van Well (Nederlands Bureau voor Toerisme & Congressen), Willem Welling (BFBN), Jasper Westebring (architect – Ateliers), Gert Westerink (Betonindustrie de Veluwe), Ann Whiteside Dickson (interim dean – University of Kentucky - College of Design), Frank Wijnen (Geelen Beton), Simon Wijte (Eindhoven University of Technology), Jules Wilhelmus (DBM), Fredrik Winberg (Cementa), Gert Wingård (architect), Jan-Peter Wingender (architect – office Winhov), Anneke Witte (De Bouwcampus), Dennis de Witte (architect – Technische Universität Darmstadt), Pieter de Witte (NWO), Alfons van Woensel (Bruil), Guang Ye (Delft University of Technology), Meisam Yousefzadeh (University of Twente), Engbert van der Zaag (architect – Delft University of Technology), Alejandro Zaera-Polo (architect), Wim Zandbergen (BMBI / Excluton), Cas van der Zanden (architect – wittehaai), Joanna van der Zanden (strategist – KesselsKramer), Aant van der Zee (Eindhoven University of Technology), Jorik van Zeijl (architect – Traanberg Architectuur & Bouwmanagement), Els Zijlstra (Materia), Gregor Zimmermann (structural engineer – G.tecz Engineering), Katerina Zisiadou (artist), Sisi Zlatanova (Delft University of Technology), René van Zuuk (architect) & Sybrand van der Zwaag (Delft University of Technology)
Clients
3TU.Bouw - NL
4TU.Bouw - NL
ABFAB - Woerden NL
Academy of Architecture Amsterdam - NL
Academy of Architecture Maastricht - NL
Academy of Architecture Rotterdam - NL
ArtEZ - NL
Art Center College of Design - Los Angeles USA
AITEC - Rome IT
Atelier Zuidvleugel - Den Haag NL
ATIC - Lissabon PT
BDZ - Berlin DE
Berlage Institute - Rotterdam NL
BetongForum - Stockholm SE
Betonhuis - Woerden NL
Betonindustrie de Veluwe - Staphorst NL
Betonvereniging - Gouda NL
BFBN - Woerden NL
BMBI - NL
De Bouwcampus - Delft NL
Bouwend Nederland - Zoetermeer NL
Bruil - Ede NL
Bureau Architectenregister - Den Haag NL
Cembureau - Brussels BE
Cementa - Stockholm SE
Cement&BetonCentrum - 's-Hertogenbosch NL
Cement Manufacturers Ireland - Dublin IE
CLICKNL
The Concrete Centre - London UK
Concrete Robotics - Kassel DE
Cooper Union - New York USA
DBM - NL
Decomo - BE
Delft University of Technology - NL
Design Academy Eindhoven - NL
ENCI BV - 's-Hertogenbosch NL
Eindhoven University of Technology - NL
Erasmus University Rotterdam - NL
Eurobeton - Zandhoven BE
FEBELARCH - Brussels BE
FEBELCEM - Brussels BE
Geelen Beton - Wanssum NL
G.tecz Engineering - Kassel DE
The Hague University of Applied Sciences - NL
Haitsma Beton - Kootstertille - NL
HCI Betonindustrie - Hengelo - NL
housefabrik - Kassel DE
Hurks Beton - Veldhoven NL
Hurks Oosthoek-Kemper - Tilburg NL
IECA – Madrid ES, Insomnio - Utrecht NL
InformationsZentrum Beton - Düsseldorf DE
Irish Cement - Dublin IE
Irish Concrete Society - Dublin IE
LDE Metropolis and Mainport - NL
Leiden University - NL
Loveld - Aalter BE
Mackintosh School of Architecture - Glasgow UK
microbeton - Bergen op Zoom NL
Municipality of Delft - NL
MVO Nederland - Utrecht NL
Norcem - Oslo NO
NWO - Den Haag NL
Oficemen - Madrid ES
Polytechnical School of Architecture Rotterdam - NL
Prefadim - Deerlijk BE
Provincie Zuid-Holland - NL
RobotLab - Rotterdam NL
Royal College of Art London - UK
Royal Haskoning - Rotterdam NL
Katholieke Universiteit Leuven - BE
SBRCURnet - Delft NL
SCI-Arc - Los Angeles USA
SMO - The Hague NL
Sto Isoned - Tiel NL
Stroom - Den Haag NL
Studioninedots - Amsterdam NL
Syracuse University School of Architecture - USA
TCMA - Ankara TR
Technical University Darmstadt - DE
University of Kentucky College of Design - Lexington USA
University of Twente - Enschede NL
U-BASE - Delft NL
Verheijen Beton - Arendonk BE
Wageningen University & Reserach - NL
Westo Prefab Beton Systemen - Coevorden NL
Dennis de Witte - Darmstadt - DE
Zement + Beton Handels- u. Werbeges.m.b.H. - Vienna AT
Zinkinfo Benelux - Breda NL
Team
Fatih Cebeci: architect - Experimenteel Beton Boek 2003 - 2022, Future for Concrete


Camille Gbaguidi: architect - Fab team: FORM-WORKS, REIMAGINE
Johannes Kastner: photography / video: REIMAGINE
Mex van de Kerkhof: photography / video - REIMAGINE
Ya Shu: photography / video: REIMAGINE
Quirine van Thiel: architect - photography / video: REIMAGINE
Kathryn Larsen: Fab team: FORM-WORKS
Laura Stassen: photography: FORM-WORKS
Robin Bakker: photography: FORM-WORKS
Ryan McGaffney: architect - photography & video: Tactility
Soscha Monteiro: architect - 4TU.Bouw; office 2018
Kim Degen: architect - 4TU.Bouw, CDC8 Tactility, City of Things, Experimenteel Beton 2016, METAMORPHOSIS, Tactility; office 2017
Elise Buiter: engineer - 4TU.Bouw, CDC8 Tactility, City of Things, Experimenteel Beton 2016, METAMORPHOSIS, RAM2016, Research to Reality, Smart liveable cities; office 2016/2017
Kyra Galjee: architect - 4TU.Bouw, Research to Reality; office 2016
Marije Kampfraath: fashion designer - METAMORPHOSIS, TEKTONIEK workshops
Mariet Sauerwein: designer - METAMORPHOSIS, 3TU.Bouw, Built Society Smart Reality; office 2015/2016; photography: Extreme Concrete
Anna Karina Janssen: architect - 3TU.Bouw, Casestudies 9X, METAMORPHOSIS, EUniverCities, Tektoniek Spring 2015, Warmbeton, housefabrik; office 2015
Jesse Meinesz: photography: Elegance
Bram Rutten: photography: Energy
Irem Çiçek: photography: MONOLITHIC
Yelta Köm: photography: MONOLITHIC
Brigitte Albers: photography: Implicit Performance
Charlotte Albers: photography: Implicit Performance
Aaron Hauptmann: video (editing): Implicit Performance; office 2007
Wies van Saus: video: Implicit Performance
Miriam Ram: teaching assistant - Rotterdam Airport Scenarios; office 2006
Laszlo Csutoras: photography / video: plastic-OPACITY
Melissa Liando: photography: plastic-OPACITY
Nicole van der Velden: video: plastic-OPACITY; office 2006
Okke van den Broek: video: ROBUSTNESS
Maarten Veerman: photography: ROBUSTNESS